WSRCA Welcomes Texas Conference for Employers to Georgetown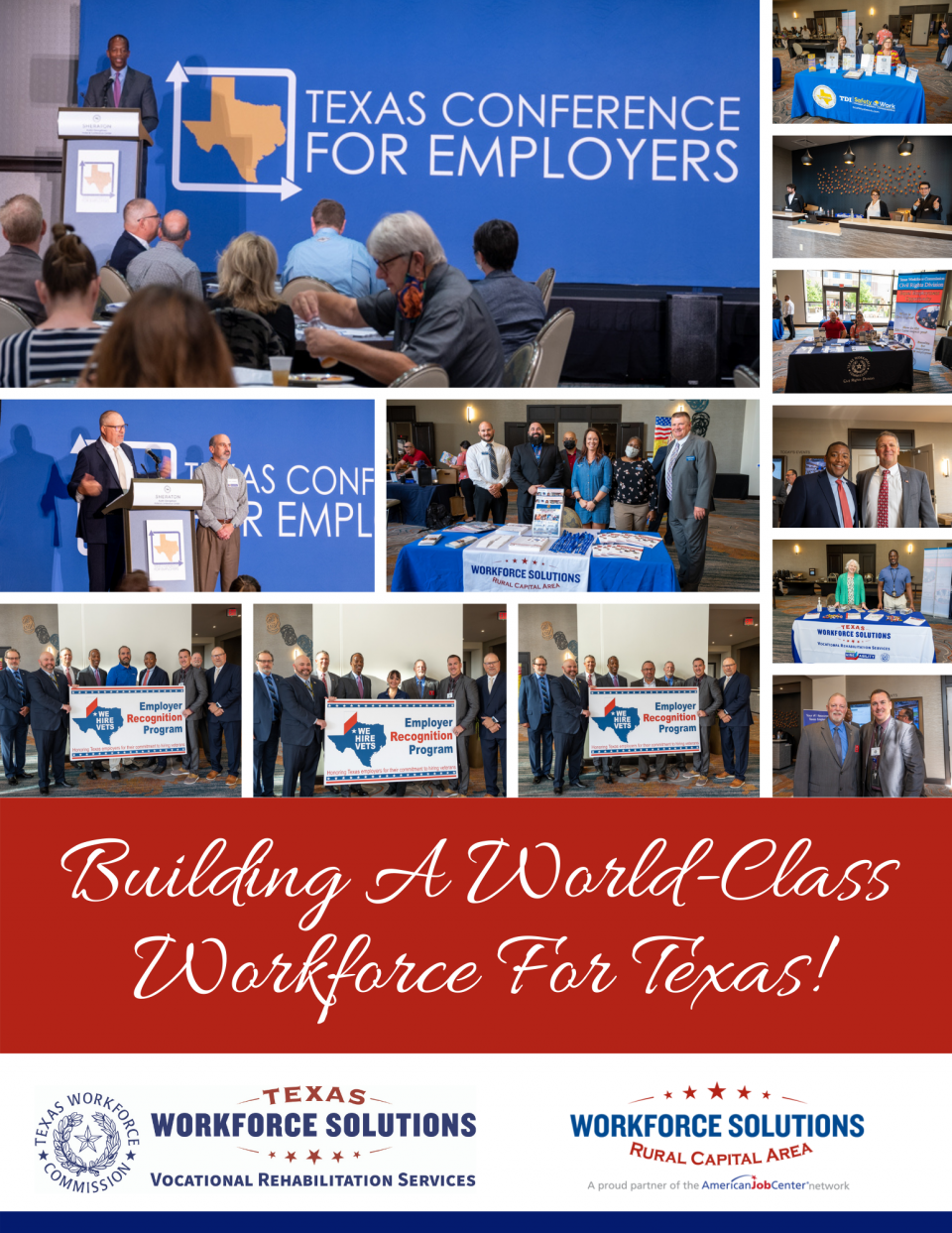 Your Workforce Solutions Rural Capital Area (WSRCA) team was excited to welcome Commissioner Representing Employers, Aaron Demerson, with the Texas Workforce Commission (TWC) and the Texas Conference for Employers to Georgetown, to help share updated information about state and federal employment laws, the unemployment claim and appeal process, and how the Workforce Solutions Team can empower their businesses.
Our partners at TWC assembled their best speakers to guide Texas employers through employment concerns amid the pandemic and to answer questions they had regarding their businesses.
WSRCA Board Chair, Frank Leonardis, and CEO, Paul Fletcher, delivered the keynote remarks to welcome the conference participants.
During the event, Randstad USA, the Texas Department of Licensing and Regulation, and Honor Veterans Now's Meals for Vets program were recognized by TWC and the Texas Veterans Commission as "We Hire Vets" employers, for maintaining a workforce comprised of more than 10% military veterans. Thank you for empowering heroes throughout the Rural Capital Area.
We're proud of our collaborative mission to deliver customized workforce solutions to empower Rural Capital Area employers.
Ready to grow your operations? Connect with our Business Services Team: businessservices@ruralcapital.net

---