Get Job Search Assistance for FREE!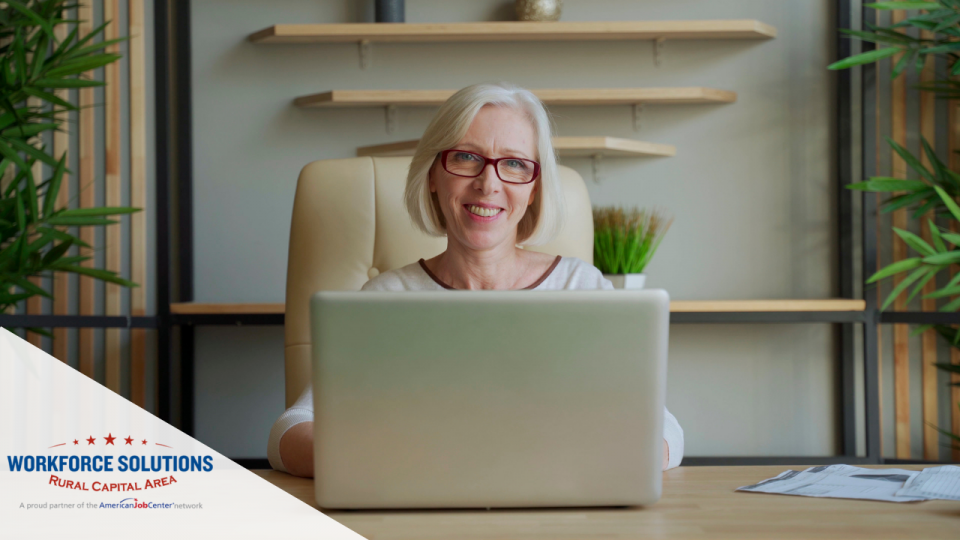 Our team at Workforce Solutions Rural Capital Area is here to assist and bring awareness of what you can do to be prepared for employment opportunities. We have some great resources available for you to upskill and connect you to employers who are hiring.
We can show you how to make the most out of your Work In Texas registration. Attend our Making Work In Texas Work for You virtual workshop or visit our website to learn how you can connect with one of our specialists for individual assistance. Our team will help you get optimal job matches through the virtual recruiter tool, guide you through the resume builder, show you how to access free online training and MORE!
We are here to help you by making sure you have access to education and training programs that continually provide opportunities to learn new things. Eligible participants may qualify to receive assistance for General Educational Development (GED), post-secondary education, and or vocational training. Click here to learn more about eligibility and target occupations.
As we stay in touch with Rural Capital Area Employers, we post immediate job openings throughout our region on our Job Now! page. To further connect you, we offer the weekly Workforce Wednesdays Virtual Career Expo, an online job fair, where you can chat with employers who are looking for talented individuals to join their team!
Don't forget to attend Virtual Job Search Workshops
Our Team of Facilitators provides a variety of free online job search workshops to help you improve your job search technique. Check out our event calendar to register for the next available workshop!
To view our full menu of services click here.
---