Help Celebrate Opportunity: Join Us for the Rural Healthcare Initiative Kickoff Ceremony on Dec. 8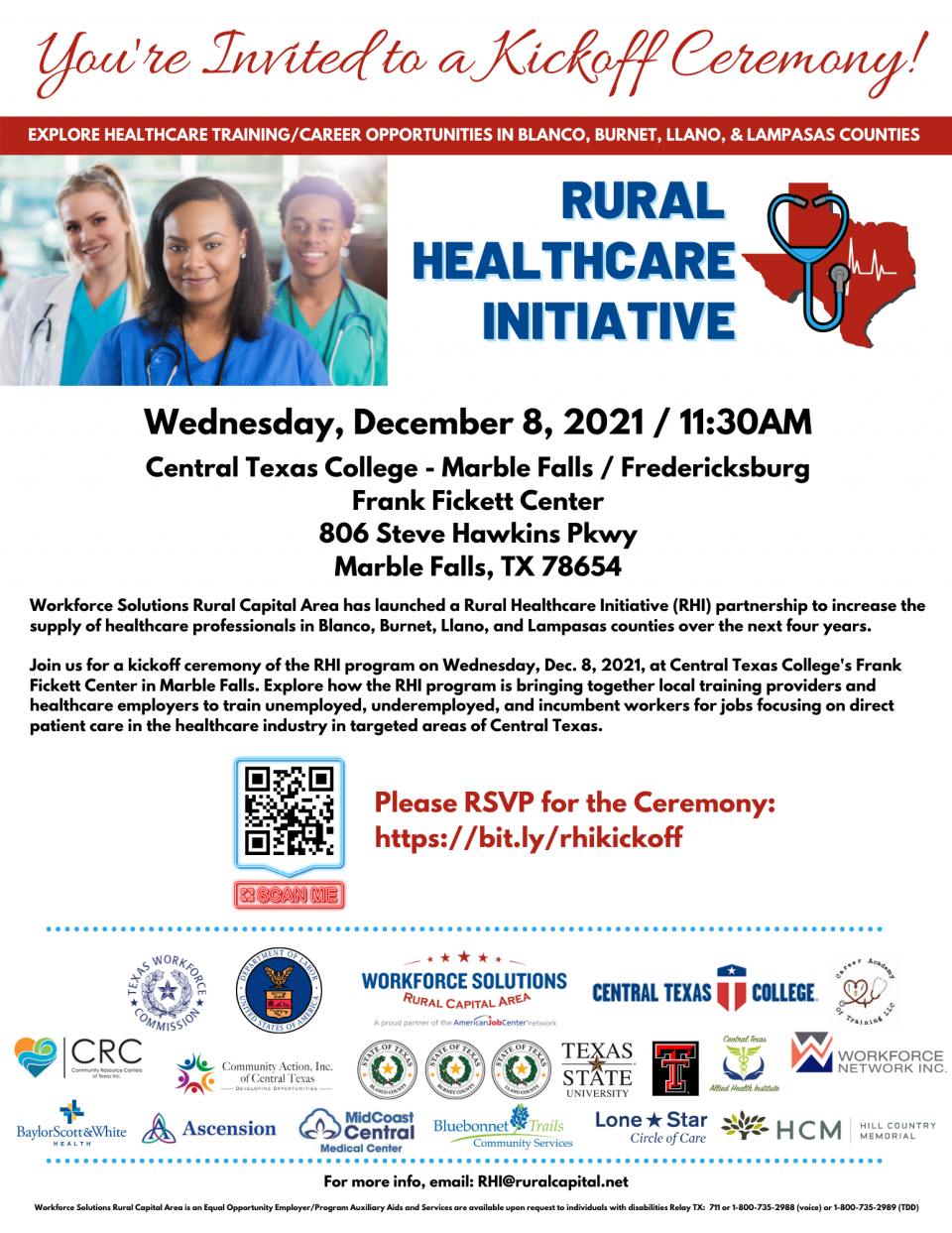 Workforce Solutions Rural Capital Area has launched a Rural Healthcare Initiative (RHI) partnership to increase the supply of healthcare professionals in Blanco, Burnet, Llano, and Lampasas counties over the next four years.
Join us for a kickoff ceremony of the RHI program on Wednesday, Dec. 8, 2021, at Central Texas College's Frank Fickett Center in Marble Falls. Explore how the RHI program is bringing together local training providers and healthcare employers to train unemployed, underemployed, and incumbent workers for jobs focusing on direct patient care in the healthcare industry in targeted areas of Central Texas.
RSVP to take part: https://bit.ly/rhikickoff
---